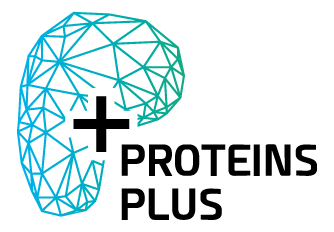 Website Usage Documentation
Please select the service you are interested in:
Tutorial
REST API Usage Documentation
API requests can be sent with the command line tool curl or with a browser rest client plugin. The API allows the user to create jobs for the respective tools with the HTTP method POST, each requiring a different set of parameters.
Calculation results can then be accessed and downloaded with the HTTP method GET. The base url for current version (v1) is https://proteins.plus/api.
For performance and security reasons, the API endpoints are subject to rate limiting (60 jobs/minute). Exceeding this limit, a HTTP status code 429 with the message "Throttle limit reached. Retry later" will be sent.
Please select the service you are interested in: