Info! Dear User, due to maintenance on services might be slower or not available. We apologize for any inconvenience.
Not supported browser detected: Generic Browser. Please use one of the following: Chrome, Edge, Firefox, Opera, or Safari.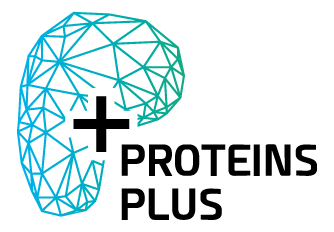 ---
Interested in learning the fundamentals of structural bioinformatics?
From protein structures to drug design with ProteinsPlus: Join our de.NBI workshop on
23rd + 24th September in Hamburg!
---